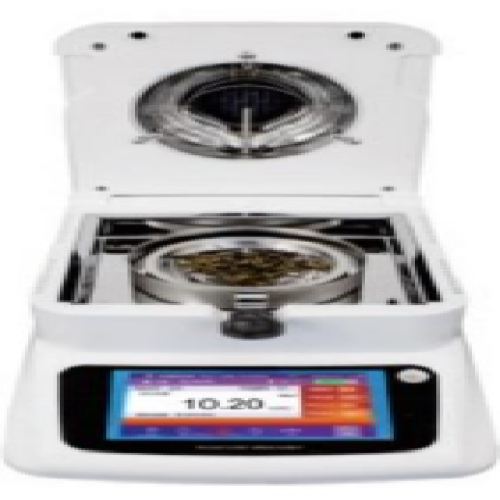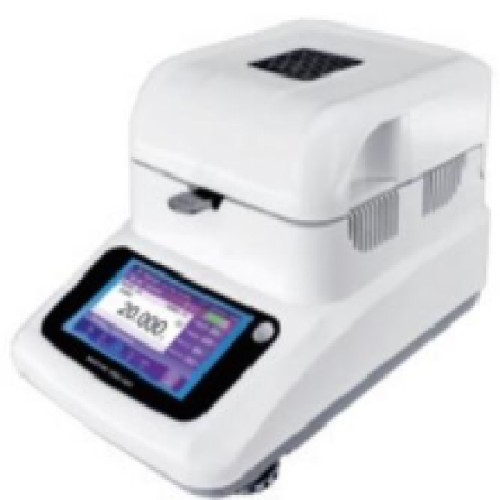 Moisture tester with 5 inch HD color touch screen for chemical rapid moisture measurement
Item specifics
Display

5 inch HD
Function

for chemical rapid moisture measurement
Description
Moisture tester for chemical rapid moisture measurement
1.5 inch HD color touch screen
2.Programmable color touch screen
3.ergonomic device operation, easy to read large
screen
4. 0-300g measuring range, weighing accuracy 0.01g-0.001g
5.moisture accuracy 0.01-0.001g
6.built-in optional drying mode, stop mode
7.built-in database can store 100 pieces of moisture data, 100 pieces of sample data, and built-in sample data.
8. The built-in database can store 2000 audit trail
data
9.built-in RS232 and optional USB connection USB
disk
10.Display all test data during drying
11.optional accessories external printer
The moisture meter can be widely used in all the
industries requiring rapid moisture measurement,
such as medicine, food, feed, seeds, rapeseed,
dehydrated vegetables, tobacco, chemical, tea,
food, meat and textile, agriculture, forestry, paper,
rubber, plastic, textile and other industries in the laboratory and production process.