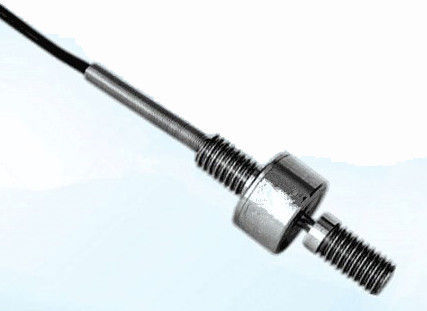 HZFS-020 5~100kg Screw Tension and Compression Stainless Steel Force Sensor Load Cell
Item specifics
product name

Compression Force Sencor Load Cell
Capacity

5~100kg
Recommended Excitation

2.5~5V
Material

Stainless Steel
Description
HZFS-020 Screw Tension and Compression Force Sencor Load Cell
Detailed Product Description
Capacity: 5~100kg
Recommended Excitation: 2.5~5V
Material: Stainless Steel
Force measurement in small space installation,such as feeling tester for keyboard switch, compression force measurement for hot and cold lamination machine, and grasping force measurement for robotic hands.
Load Cell Dimensions:
Load Cell Parameters:
Capacity
5-100kg
Material
Stainless Steel
Rated Output
1.0-1.5mV/V
Output Impedance
350±3Ω
Zero Balance
±2%F.S.
Insulation
≥5000MΩ/100VDC
Non-linearity
1.0-5%F.S.
Recommended Excitation
2.5-5V
Hysteresis
1.0%F.S.
Maximum Excitation
10V
Repeatability
1.0%F.S.
Compensated Temp Range
-10~60
(30)Creep (30min)
0.1%F.S.
Operating Temp Range
-20~80ºC
Temp Effect on Output
0.1%F.S./10ºC
Safe Load Limit
120%
Temp Effect on Zero
0.1%F.S./10ºC
Ultimate Load Limit
150%
Input Impedance
350±5Ω
Cable Size
φ(2-3)x 3m
Wire Connection
Ex + : Red; Ex - : Black; Sig + : Green; Sig - : White
interchangeable with Vishay HBM,Mettler Toledo Load cell

Good quality and long life with competitive price!

Installation Application: