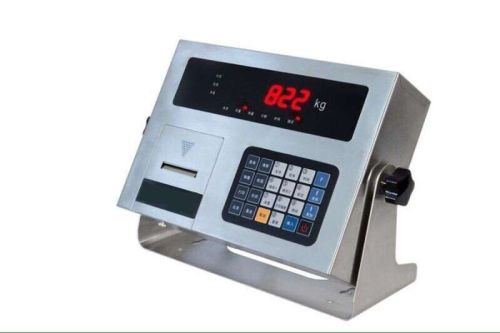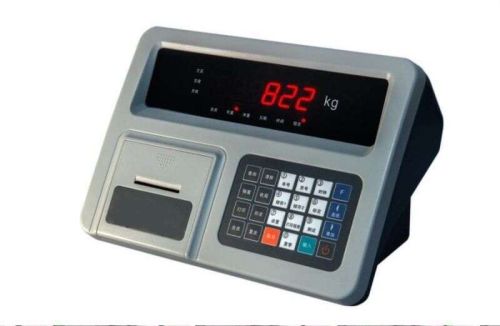 DS822-7 Digital plastic or stainless steel weight indicator for truck scale Axle load scale RS232-C
Item specifics
signal

digital weight indicator
material

plastic or stainless steel
Usage

for truck scale
Power supply AC:

AC220V±20V,50HZ±1HZ
Division

1,2,5,10,20,50,100 optional
Decimal fraction digits

0,1,2,3,4 optional
Nonlinearity

<0.0007%F.S
Description
applications
Best choice for Truck scale and Floor scale, Axle load scale .etc.
interchangeable with Vishay HBM,Mettler Toledo Load cell

Good quality and long life with competitive price!
Plastic or Stainless Steel housing both available.
3.features
special anti-vibration technology.
Excellent reliability, fast speed and high precision.
Auto addressing technology:Plug and play without manual intervention.
Industry-leading auto correction angle technology.
Digital encryption of communication protocol, protect the customers benefit in practically.
Design of communication interface based on Isolation technology to prevent interference.
Individualized print function and fast filled weighing bill print setup.
Password management and timing power off function:Protect the customers benefit in practically.
Complete self-inspection function and abundant err message(each functional module and load cell):simple to debug.
Standard RS485 load cell interface with selectable baud rate.(distance:within 1000 meter)
Max.15-point nonlinear correction manually.
10 groups of the scale 's criteria can be stored.
You can set overload limit, read and print the latest 10 times overload records.
Keyboard:10 numeric keys and 14 function keys.
Range switching function.
Axle-load calculate function.
Both micro-printer and printer can be used and Auto/manual and daily/sorted report print setup.
Able to save 255 vehicle ID/tare weights and 1200 weighing records.
Accurate clock, preservation of data in case of the power cut off.
Abundant Interfaces:RS232-C, 20mA current loop and standard 25pin parallel print interface .
4. specfications
| Power supply | AC: AC220V±20V,50HZ±1HZ |
| --- | --- |
| Consumption | <20W |
| Operating temperature | -10℃ - +40℃ |
| Transporting temperature | -20℃ - +150℃ |
| Operating humidity | <80%RH |
| Load cell connection | Standard RS485, within 1000 meter |
| Load cell connection quantity | 1~16(built in DS822-A/D module) |
| Load cell detection | According to the output digital value of detection,you can identify the damaged load cell |
| A/D conversion with readability | A/D conversion with readability 1/60000 |
| Display | 6bits LED, 6 status indications |
| Display range: | -99999 – 999999 |
| Division | 1,2,5,10,20,50,100 optional |
| Decimal fraction digits | 0,1,2,3,4 optional |
| Overload limit | Can be set up |
| zero-setting scope upon key pressing | 0%,1%,2%,5%,10%,20%,50%,100%optional |
| Zero-setting scope upon power on | 0%,1%,2%,5%,10%,20%,50%,100%optional |
| Zero value tracking | 0.1-9.9 times of divisions optional |
| Nonlinearity | <0.0007%F.S |
| Nonlinear correction | Max.15-point nonlinear correction manually |
| Gain drift | 8ppm/℃(TYP) |
| Zero shift | ±0.15μV/℃ |
| Self-inspection | Complete self-inspection function and abundant err message(each functional module and load cell):simple to debug |
| Keyboard | 10 numeric keys and 14 function keys |
| Clock | Accurate clock, preservation of data in case of the power cut off. |
| Storage capacity | Able to save 255 vehicle ID/tare weights and 1200 weighing records |
| Communication interfaces | RS232-C |
| Standard scoreboard interface | RS232-C and 20mA current loop |
| Print interfaces | Standard 25pin parallel print interface |
| Micro-printer | Built in EPSON150II(D5+P) |
| Individualized print | Customer can compile weighing sheets' print format by oneself; |
| Material | ABS Plastic |
| Installation | Desktop |